8 Unique Places to Visit in Hamilton, ON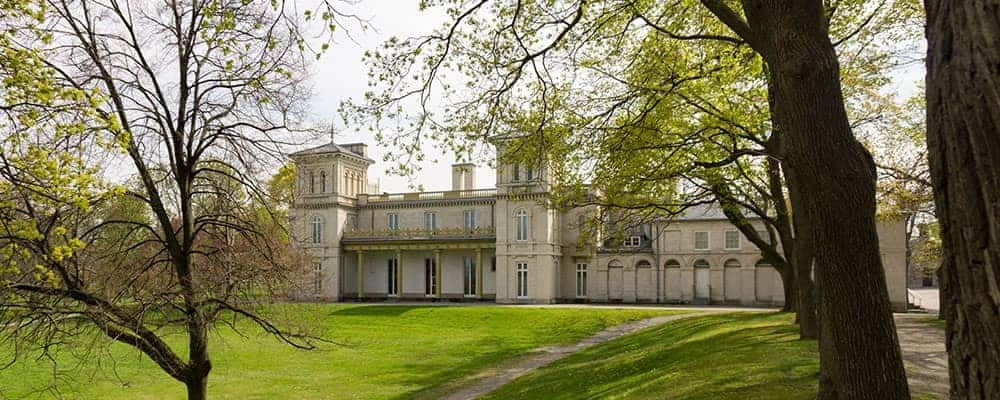 As you peruse the best and most unique of the Hamilton dining scene, you may also be looking for free things to do, interesting attractions, and hidden spots to explore. Discover these eight unique places to visit in Hamilton, ON, curated by Mercedes-Benz Burlington!
Unique Places in Hamilton
Make sure to stop at these unique places when you're in Hamilton, ON!
Oswald's Gallery: Named after Roald Dahl's Uncle Oswald character, this gallery and shop showcases artists from Hamilton, as well as live music and goods made in the area.
The Assembly: This cooperative gallery serves as an incubator for alternative works of art, and was started by 16 prominent Ontario artists.
Canadian Warplane Heritage Museum: Founded in 1972, this museum now houses almost 50 aircrafts, an exhibit gallery, and gift shop.
HMCS Haida: Take a tour of this former Navy warship, which has been restored since traveling the equivalent of 27 times around the world.
Dundurn Castle: Explore this 40-room Italianate-style villa built in the 1830s and once home to Sir Allan Napier MacNab.
Chedoke Falls: For nature lovers, take the hike to Chedoke Falls for stunning views.
Bayfront Park: For another opportunity to get outside, make your way to Bayfront Park, which features a waterfront with a shoreline walk, a public boat launch, and more.
Whitehern Historic House and Garden: From 1852 to 1968, three generations of the McQuesten family lived at this home. Now, it contains elements of many time periods for you to explore.
Visit Mercedes-Benz Burlington
Want to learn some interesting facts about Ontario or find more fun points of interest, such as the Hamilton waterfalls? Get in touch with us at Mercedes-Benz Burlington!