Best Places to Grab a Bite in Milton, ON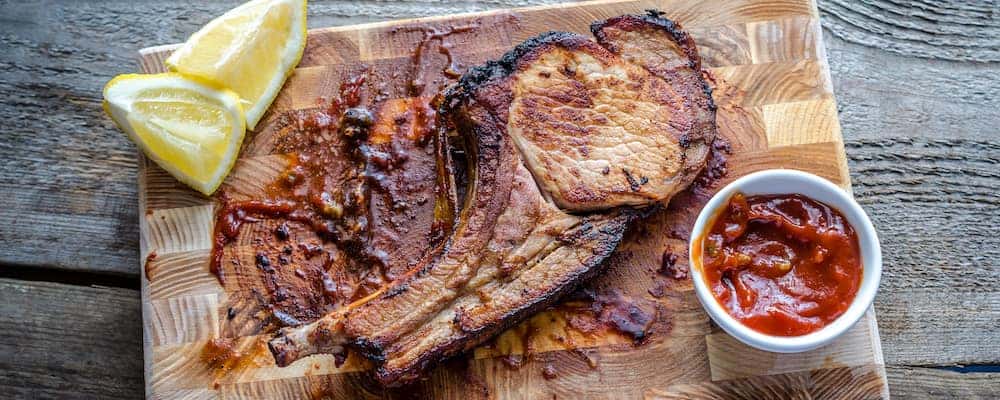 Need some recommendations on the best places to grab a bite in Milton, ON? Want to try something new rather than hitting up the same restaurants you always do? Consider this list from Mercedes-Benz Burlington for some suggestions on unique, innovative, and downright delicious restaurants in the area!
EddieO's Pourhouse & Kitchen
Enjoy the sports bar atmosphere of EddieO's Pourhouse & Kitchen while enjoying staple dishes like calamari or originals such as pork chops coated in espresso barbecue sauce.
Mama Mila's Café
This hidden gem boasts a diner environment, coupled with traditional breakfast, lunch, and dinner dishes and steaming coffee. The restaurant also locally sources many ingredients, including meat.
Marquee Steakhouse and Piano Lounge
This family-owned and operated restaurant offers live music on Friday and Saturday nights. Meals range from your typical steak and pork chop offerings to unique takes on plates, such as goulash and gnocchi pecorino and mung bean and edamame fettuccine.
Memphis BBW & Wicked Wings
Prefer something a bit more casual? Head here for some of the best barbecue in the area. The restaurant regularly competes in ribfests across Ontario and has won more than 50 barbecue championships. Specialties include Wicked Wings with various sauces, ribs, sandwiches, and more.
Pasqualino
Italian cuisine and fine wine are the staples of this restaurant, where you'll find an emphasis on every detail, from selecting choice cuts of meats and fish to handmade pastas, breads, and pizza dough. Pizzas are wood fired at 900 degrees and served in Neapolitan fashion.
The Escarpment Tea Room
Here, it's all about the dining experience. Enjoy a full afternoon tea experience, complete with finger sandwiches and desserts. Reservations are required.
Splice Bar & Grill
Located in the heart of downtown Milton, this restaurant features eclectic, diverse cuisine ideal for a wide range of tastes and budgets. Order comfort foods such as poutine or a burger, or try something a bit more daring, like Snyder's Schnitzel or the spicy chicken pizza.
Connect with Mercedes-Benz Burlington
Mercedes-Benz Burlington is here to support the community, whether that means providing restaurant recommendations, helping you learn how to jump start your vehicle, or explaining Mercedes-Benz technology to you!
More from Mercedes-Benz Burlington
Some might say that "affordable luxury" is a contradiction in terms. The Mercedes-Benz GLC 300 coupe begs to differ. The GLC 300 price for both the coupe and SUV puts these vehicles well within reach of many Burlington drivers. Read the price points below. Contact Us Apply for Financing Mercedes-Benz GLC 300 Coupe and SUV…

Looking for a luxury sedan that doesn't cut corners with performance specs? The 2021 Mercedes-Benz C-Class updates an acclaimed sedan from Mercedes-Benz. One of the best reasons to try this car out in Burlington is its luxurious interior, an inviting cabin with upscale features tucked into every corner. Mercedes-Benz Burlington has information on the 2021 Mercedes-Benz…

The 2020 Mercedes-Benz GLE has been recently updated, offering extra space for Burlington drivers, as well as the latest technology perks that Mercedes-Benz is so well-known for. Mercedes-Benz Burlington digs deep into the amenities and design enhancements that put this luxury SUV at the top of so many wish lists below! View New GLE Inventory Contact…