2017 smart fortwo vs. 2017 Fiat 500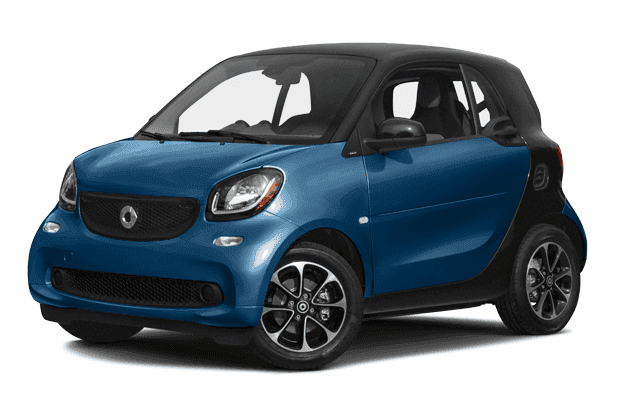 2017 smart fortwo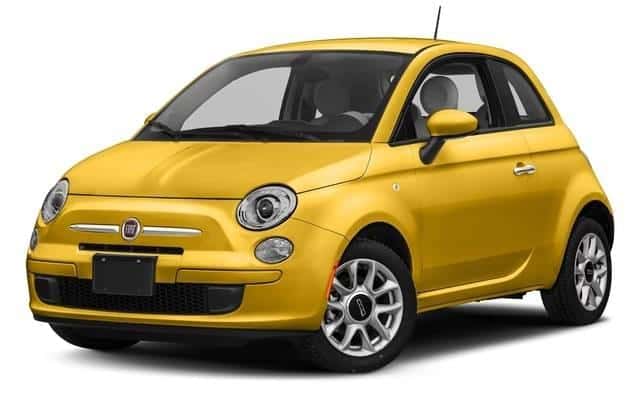 2017 Fiat 500
Find Out Why the smart fortwo is the Superior City-Friendly Car
2017 smart fortwo is such a strong choice in comparison to its competitor, the 2017 Fiat 500. Find out why the smart fortwo is such a superior vehicle at Mercedes-Benz Burlington!
When it comes to buying a city-friendly two-seater coupe, the philosophy of "bigger is better" simply doesn't apply. Most drivers buying in this segment put the ability to maneuver around the city and squeeze into a tight parking spot above other concerns. That's why the
Maneuverability
With its length of 106.1 inches, width of 65.5 inches, and wheelbase of 73.7 inches, it's incredibly easy to take around town. In fact, the turning circle on this model is just 22.8 feet. The Fiat 500, on the other hand, has a length of 139.6 inches, a width of 64.1 inches, and a wheelbase of 90.6 inches, resulting in a turning circle of 30.6 feet.
Fuel Economy
If you're looking for a small car like the smart fortwo or the Fiat 500, you've likely put fuel savings among your list of top desires. The 2017 smart fortwo comes equipped with a standard 0.9L three-cylinder engine, and it's able to get fuel economy ratings as low as 6.1 L/100 km highway and 7.5 L/100 km city. Compare that to the 2017 Fiat 500's 1.4L inline-four engine, which matches the smart fortwo on the highway but trails it in the city at 7.7 L/100 km.
Pricing
Many shoppers in the market for a small car like the smart fortwo or Fiat 500 expect head-turning style and spunky driving dynamics, but they're also looking for a good deal. In this area, the smart fortwo wins out easily, with a starting price of $17,300 for the coupe and $21,800 for the cabriolet. The Fiat 500, on the other hand, starts at $19,245 for the coupe and $23,245 for the cabriolet.
Get Around Town in the 2017 smart fortwo
When you're looking for a sophisticated, affordable, and fun-to-drive city car, come to Mercedes-Benz Burlington to check out the 2017 smart fortwo and take it for a test drive. At our dealership, we have quick and competitive financing available, and you can contact us anytime at (877) 353-5557. Our doors are open Monday through Saturday at 441 North Service Rd. in Burlington, ON.