How to Prepare Your Emergency Roadside Kit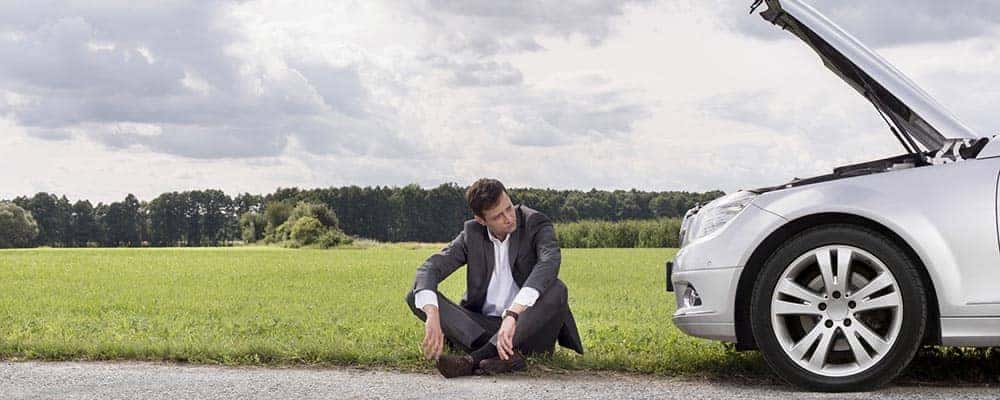 Even though our Mercedes-Benz models provide roadside assistance, you might want to pack a few things just to be safe. Especially if you're headed out for a long trip in your Mercedes-Benz Airstream, you'll want to know what you might need in your emergency roadside kit.
What Should You Pack?
Snacks and bottled water– No matter where you are, you'll need to stay hydrated and ready for what comes your way.
Blankets– If you happen to get stuck at night, the air might get too cool for comfort.
Phone charger– As long as your car's battery works, you can charge your phone to get in contact with someone who can help you.
First aid kit– You never know when you'll need to care for a wound. It's always good to be prepared with a full stocked first aid kit
Sunblock– During the day, if you happen to get stuck on the side of the road, you'll want to protect yourself from the sun.
Jumper cables– Having your own jumper cables makes it a lot easier to get a jump, especially if the other person wasn't prepared.
Emergency contact information– Ensuring you have access to a towing service or roadside assistance is the first step to getting your vehicle back on the road.
Extra oil and coolant– On the hotter days, having these on hand will help prevent your engine from overheating.
Learn More with Mercedes-Benz Burlington
Keeping a small bag full of these emergency items guarantees that you will be ready for anything. Contact us today to learn more about Mercedes-Benz Roadside Assistance, our new Mercedes-Benz vehicles, or our smartmove assistance, then stop by our dealership near Hamilton. We can also prepare you with other DIY Mercedes-Benz tips, such as how to change the battery in your Mercedes-Benz key fob!