Mercedes-Benz Roadside Assistance Benefits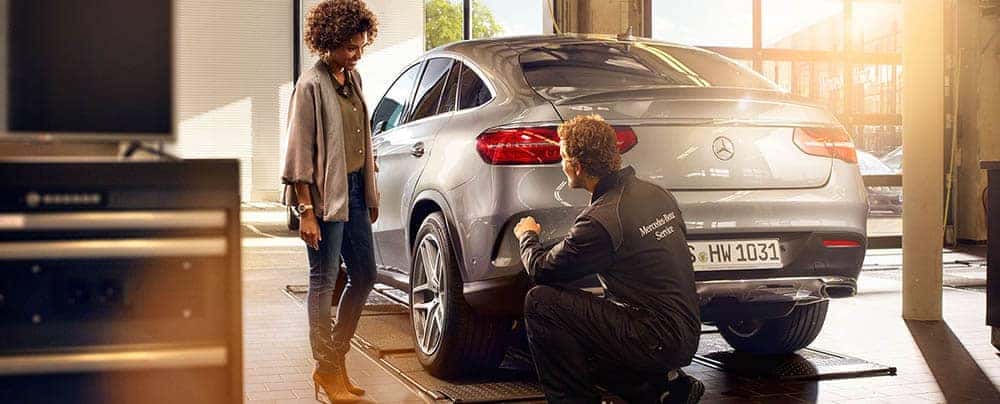 Even with luxury vehicles, things can happen. Instead of finding yourself stranded and frustrated in Oakville, make sure to take advantage of the Mercedes-Benz Canada Roadside Assistance Program. The Mercedes-Benz Roadside Assistance Canada Program is part of our commitment to you, as well as to the quality of our vehicles. Learn more about the Mercedes-Benz Roadside Assistance Canada Program below, and then contact us today with any questions.
What's Included in Mercedes-Benz Roadside Assistance Coverage in Canada?
Providing peace of mind while you're out on the Mississauga roads, Mercedes-Benz Roadside Assistance coverage in Canada is generous and covers more than just basic repairs. Along with towing and repairs, coverage benefits include:
Easy Access- Representatives on call 24 hours a day, seven days a week to help out when you encounter a flat tire, engine trouble, a lockout, and more.
Trip Interruption- If your vehicle experiences a mechanical failure, and you're more than 80km from home when the breakdown occurs, then you may receive up to $500 in hotel accommodations and up to $600 for alternate transportation expenses while your vehicle is in for repairs.
Rescue Assist- You or first responders can simply scan a QR code and get vital vehicle information, including the location of airbags, batteries, and more. This can help ensure that rescues are performed safely.
Collision Centre- Access to an Authorized Mercedes-Benz collision centre means your vehicle can be restored to look its best.
How to Use Mercedes-Benz Roadside Assistance in Canada
To get help, call the Mercedes-Benz Roadside Assistance number at 1-800-387-0100. When you do, you'll be asked to provide:
Your name
Vehicle Identification Number (VIN)
Year, model and colour of vehicle
Phone number
Location of the disabled vehicle
Description of the problem
Not sure where to find your VIN? It can be found on your registration papers, seen below the door latch on the drivers-side door pillar, or viewed from outside the front of the windshield on the drivers side. While it's a long number, you don't need a Mercedes-Benz VIN decoder in order to remember it, you can simply note the last eight digits, which is what you'll need to provide for help.
Is My Car Covered Under Mercedes-Benz Roadside Assistance?
Yes! Mercedes-Benz Roadside Assistance in Canada is free for Mercedes-Benz drivers. Speak with our team to learn more about this program when looking at a new Mercedes-Benz!
Where Can I Use Mercedes-Benz Roadside Assistance?
Emergency Roadside Assistance is available virtually anywhere in Canada or the continental United States, while Emergency Roadside Repair Service is also available in major metropolitan areas within a 50-km radius of your Mercedes-Benz dealer.
Find Mercedes-Benz Roadside Assistance Help at Mercedes-Benz Burlington!
At our Mercedes-Benz service centre, our experienced mechanics specialize in Mercedes-Benz and are able to easily handle a variety of repairs. And, all of our services and repairs are performed using Mercedes-Benz OEM parts. If you need to redeem your Mercedes-Benz Roadside Assistance, we're happy to help, or, if you want to learn more about the Mercedes-Benz Roadside Assistance Canada Program, you can contact us today!