What is Mercedes-Benz 4MATIC?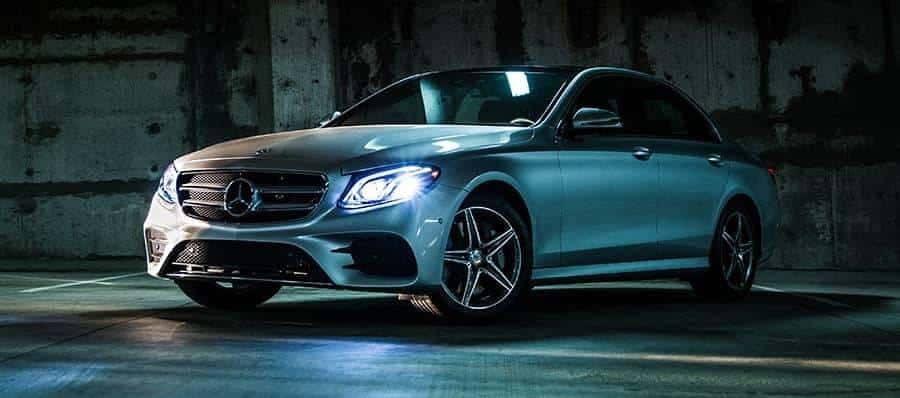 If you've taken a look at the new Mercedes-Benz lineup lately, you've likely seen a number of models with the term 4MATIC® tacked onto the end. Far from just an obscure reference, 4MATIC is the sophisticated and unique all-wheel drive system designed, engineered, and implemented by the team at Mercedes-Benz. Here, we'll explore what goes into making this coveted drivetrain and why it's such a great option for those looking for superior traction and handling. When you're ready, check out the 4MATIC® lineup near Milton and Hamilton at Mercedes-Benz Burlington.
Variations of 4MATIC
There are different versions of the 4MATIC drivetrain, each of which is light, fuel-efficient, responsive, and capable of sending power to all four wheels depending on the amount of traction and slippage each wheel is getting:
4MATIC Variable All-Wheel Drive – This version of 4MATIC is able to send power to the front or rear axle based on road conditions, operating like a front-wheel drive vehicle to save gas when conditions are good and switching into AWD mode when conditions demand.
4MATIC Permanent All-Wheel Drive – Depending on the version of 4MATIC you get, this system is able to distribute power at 45:55 or 50:50 between the front and rear axles. If wheels from one axle are slipping, more torque is sent to those wheels.
AMG® 4MATIC All-Wheel Drive – When you're looking for a higher level of performance, opt for an AMG vehicle with variable or permanent 4MATIC all-wheel drive to get AMG hydraulics and other sophisticated performance features to deliver an even better response.
Vehicles Offered with 4MATIC
You'll find 4MATIC all-wheel drive standard or available on a variety of new Mercedes-Benz vehicles, including:
Experience 4MATIC Performance at Mercedes-Benz Burlington
Are you ready to feel the sophisticated response and superior traction of Mercedes-Benz 4MATIC all-wheel drive? Come check it out for yourself at Mercedes-Benz Burlington, serving Milton and Hamilton drivers at 441 North Service Rd in Burlington, ON. We have a variety of models equipped with 4MATIC®  in stock, and you're welcome to contact us at 877-557-3007.